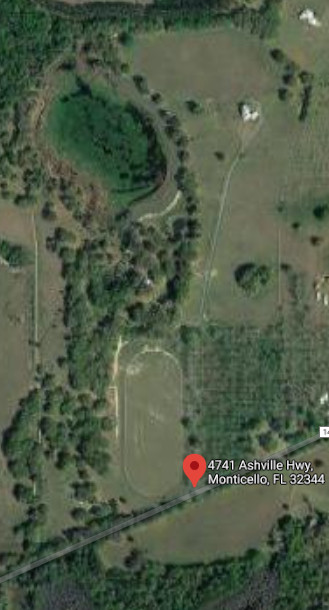 Arriving by land or by air:
Select your special mode of travel below.
By Land - Motorhome or RV
Motorhome and RV parking and full RV hookups (water, 50amp elec., sewer) available.
By Air - Helicopters
Guests have arrived to The Monticello Mansion via helicopter.  Call ahead for clearance to land right at the farm!
Video of Helicopter Arrival to The Monticello Mansion:
By Air - Private Pilot Airplanes
Private 7000′ grass runway accommodations.  Call ahead for landing clearance.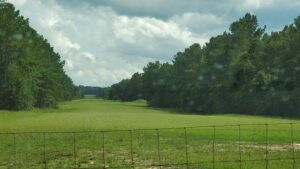 The Monticello Mansion is located on Ashville Highway in Monticello, Florida, about a 30 minutes drive northeast of Tallahassee, FL, and about the same distance south of Thomasville, GA.  It is just over 10 miles north of Interstate 10, and about a 45 minute drive from Valdosta, GA.
Just a few miles down the road from the farm is the small town of Monticello.  Monticello has many great antique shops, along with restaurants and other attractions.
Big box stores and conveniences of larger towns are an easy 20 to 30 minutes drive away, either in Thomasville, GA, to the north and Tallahassee, FL to the southwest.
Address:
4741 Ashville Highway
Monticello, FL, 32344